10. Visualización de resultados en una vista 3D
10.1. Características de la Vista 3D.
La vista 3D View tiene características agradables para la visualización de los datos en los 3D.

Primero, visualizaremos la posición de la camara del Dron cuando las fotos son tomadas.
1. Bajo Cameras verificamos el checkbox Show Cameras e inspecciona el resultado.

También podemos visualizar la textura, en lugar de la nube de puntos con los colores RGB.
2. Deshabilita las camaras.
3. Bajo Textured Model verifica el checkbox Show Model.
Podría demorar un poco de tiempo de despliegue.
4. Revisa el resultado. ¿Qué observas en los límites de la imagen?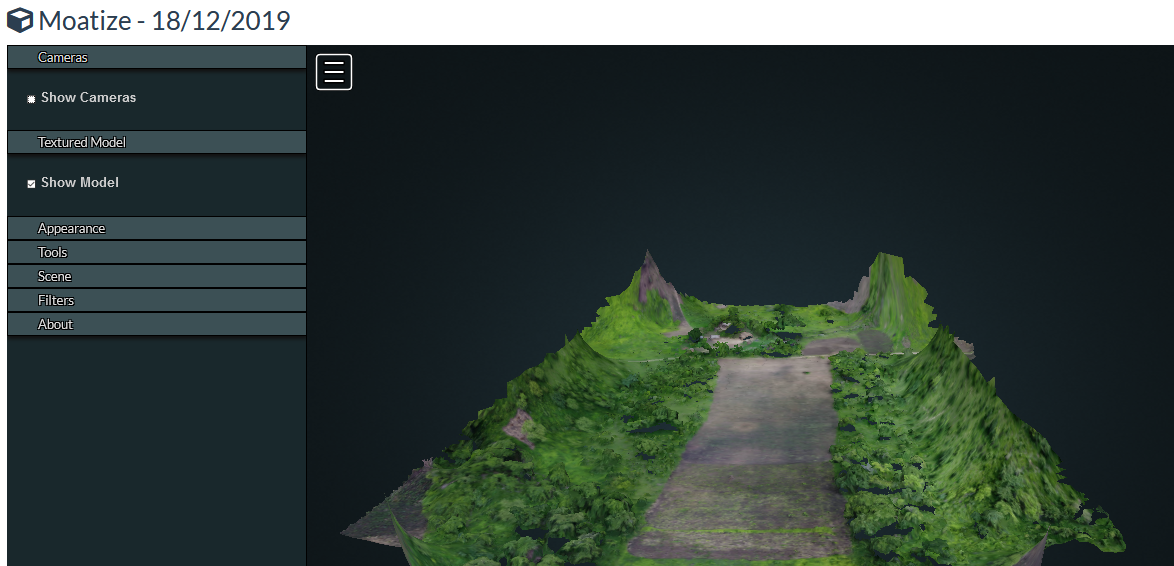 También podemos cambiar la apariencia de la nube de puntos.
5. Deshabilita Show Model bajo Textured Model, así puedes observar la nube de puntos otra vez.
6. Bajo Appearance puedes cambiar diferentes configuraciones, como:
Point budget: cantidad de puntos a visualizar
Field of view determina el tamaño de la escena visible desde el punto de vista (point of view)
Puedes deshabilitar Eye-Dome-Lighting para observar los puntos sin el efecto de sombreado (shading)
Cambia el fondo a Skybox para obtener una cielo dramarico sobre la escena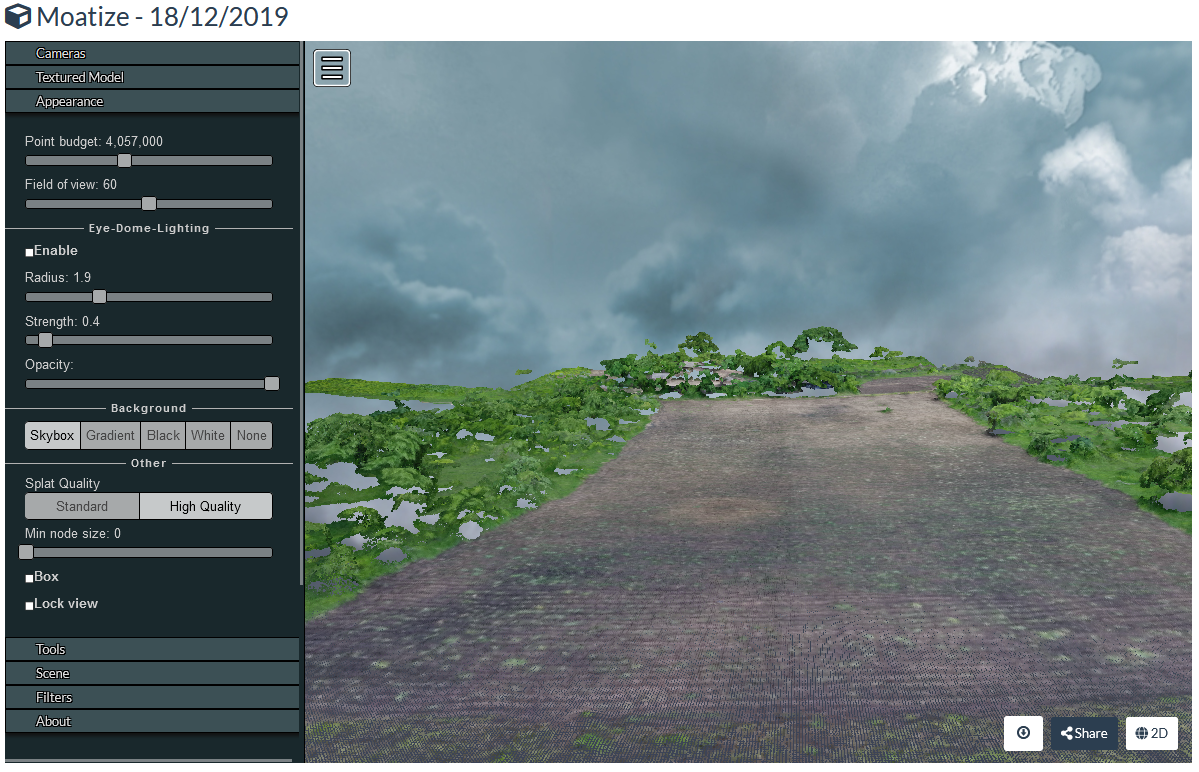 En la siguiente sección, exploraremos las mediciones en la 3D View.