12. Utiliza los resultados en QGIS
12.1. Observa la vista 2D en QGIS
Visualicemos nuestra ortofoto y Modelo Digital de Superficie en QGIS.
1. Ejecuta QGIS Desktop
2. Agrega las capas odm_orthophoto.tif, dsm.tif and maize_plot.shp al Map canvas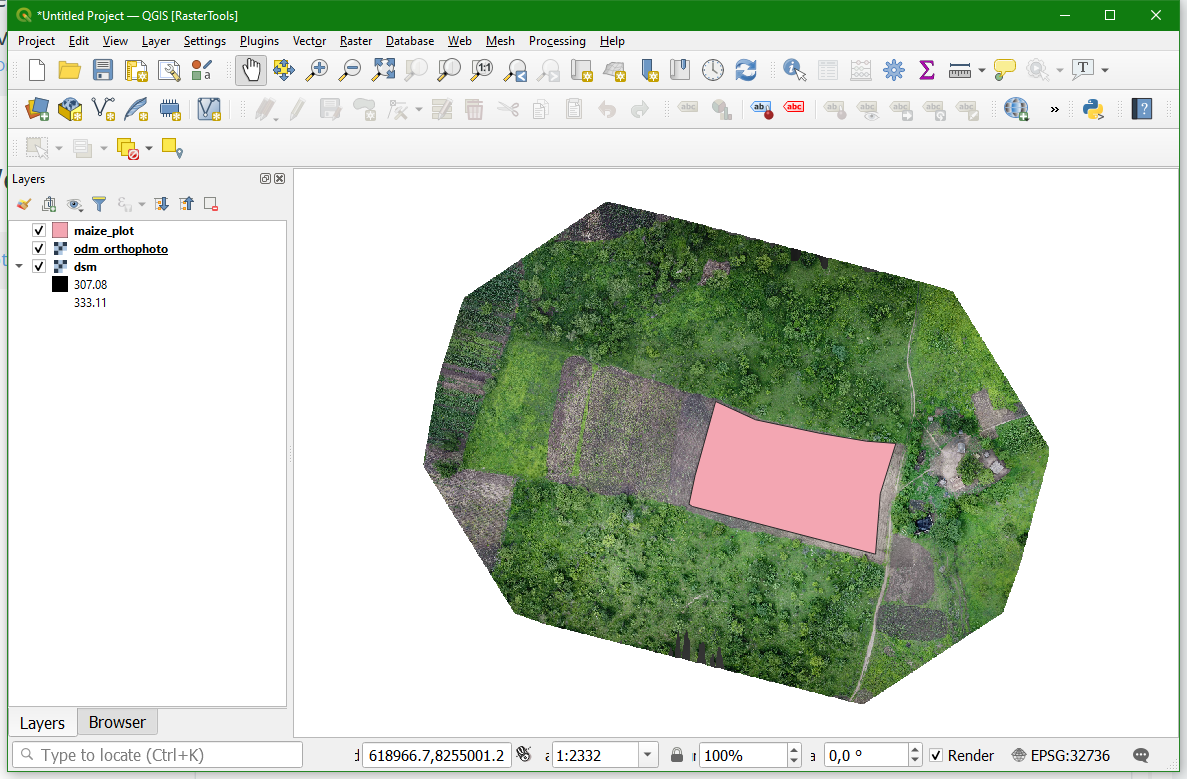 Agreguemos un mapa base para observar el contexto alrededor de nuestra área de estudio. Así que instalaremos el complemento
QuickMapServices.

3. En el menú principal dirígete a Plugins | Manage and Install Plugins...


4. Instala el complemento QuickMapServices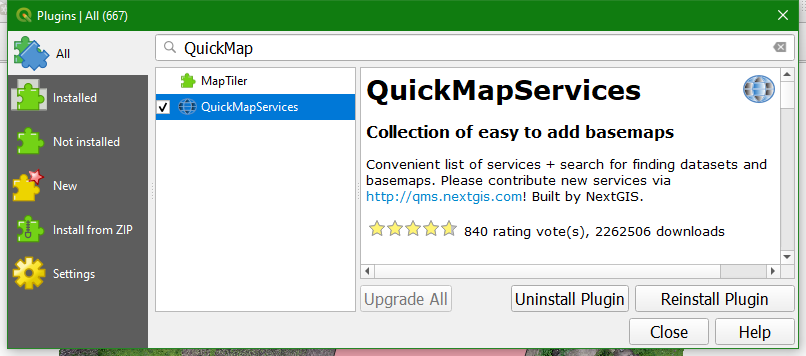 5. Desde el menú principal, dirígete a Web | QuickMapServices | Settings
6. Selecciona la pestaña More services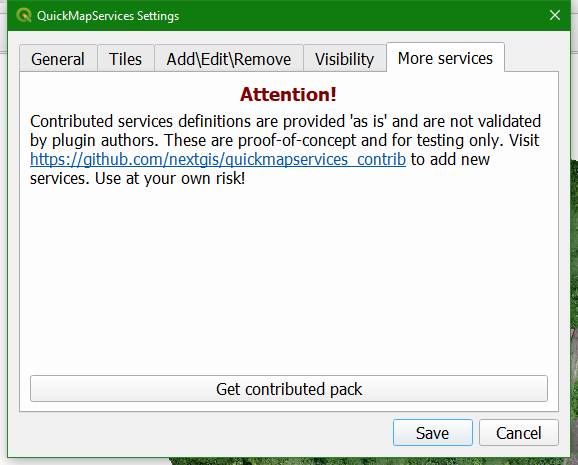 7. Click Get contributed pack
8. Click Save
9. En el menú principal, accede a Web | QuickMapServices | Google | Google Satellite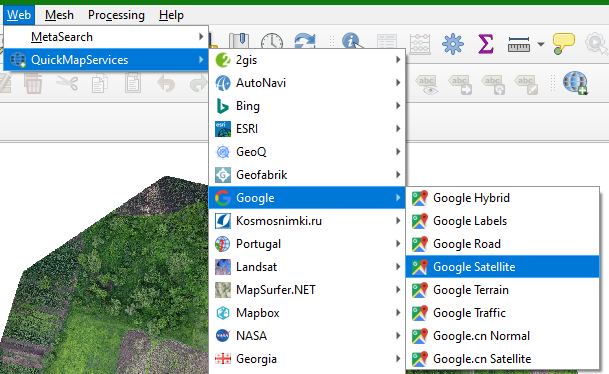 10. De la misma forma agrega la capa Bing Satellite y compará la ortofoto con ambas imágenes de satelite.
¿Cuál es la proyección de los productos creados en WebODM?
¿Cuál es la resolución espacial de los productos?
11. Ahora, puedes agregar las líneas del contorno de la sección 9.3 desde el archivo GeoPackage al Map canvas.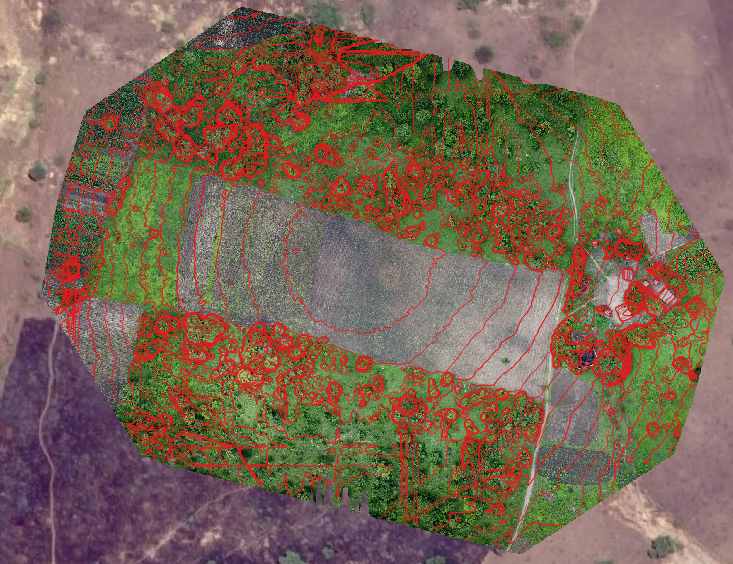 En la siguiente sección, revisaremos con más cuidado al DSM.